COVID-19 Policy Update (9/29/21): The Mission of the Pike County School Corporation is to provide all students with a quality education that encourages them to become successful citizens. With that in mind, the PCSC Board of Trustees voted to modify our Covid-19 policies, to take effect October 4, 2021. A letter from PCSC is pictured below and provides a brief overview of these changes.
Please thoroughly read the Covid-19 documents below this letter to gain a strong understanding of our current procedures and their application under various circumstances.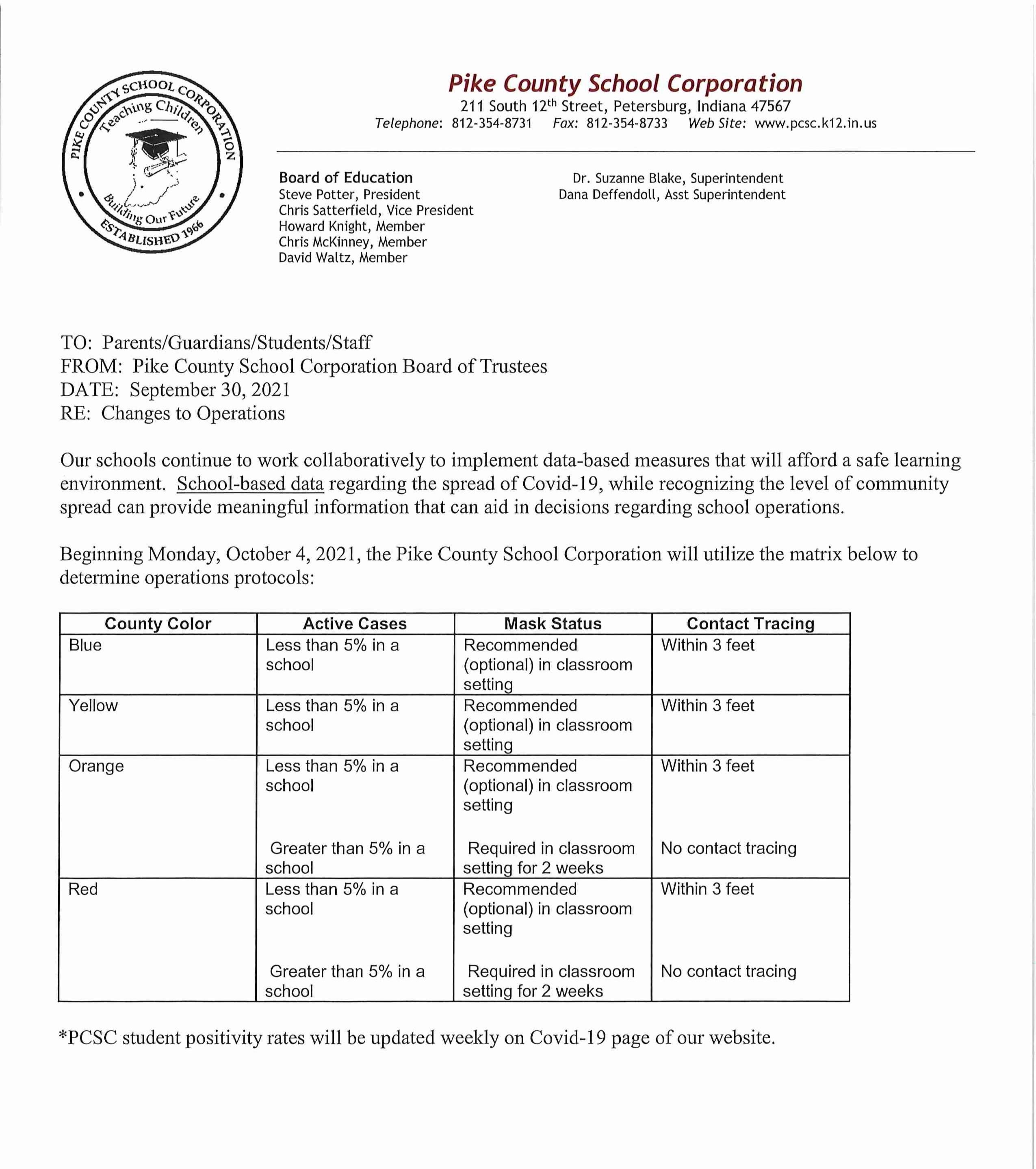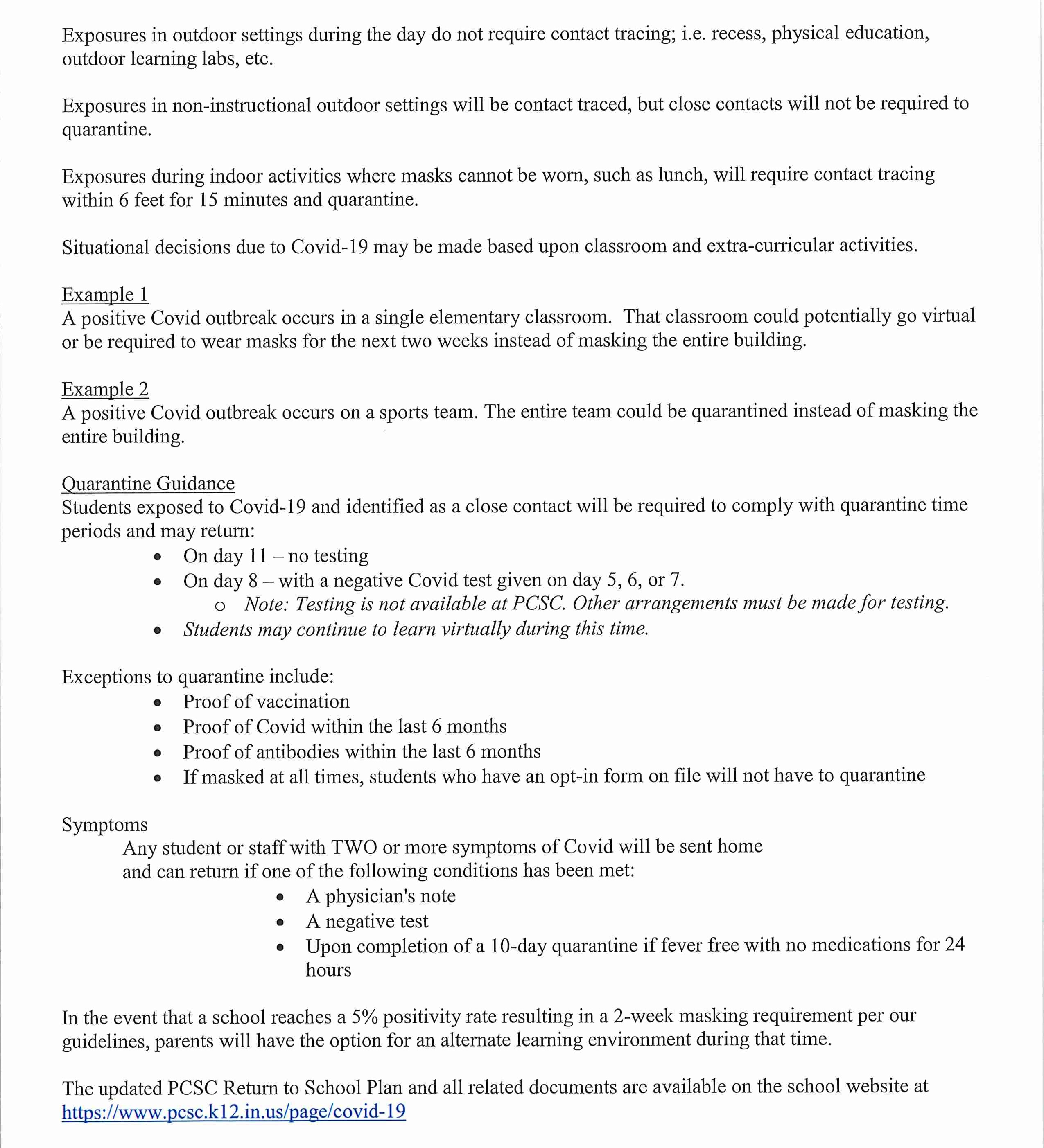 COVID-19 DASHBOARD
PCSC's dashboard will be updated each Friday to reflect the number of students who tested positive for Covid-19 that week. Numbers reflect official positive test results, as provided to us by PCSC families, within the timeframe indicated. If there is a holiday, school break, or cancellation, the dashboard will not be updated during that time.
To protect the privacy of our students, "≤ 3" will be shown for a building with 3 or less Current Positives for that week. The Percent of Student Population shown will remain accurate according to the number of student cases reported.
Pike County's IDOH county designation is ORANGE as of 10/15/21.
PCSC SCHOOL LEVEL DATA
October 11-15, 2021
| | | | | |
| --- | --- | --- | --- | --- |
| | | | Pike Central Middle School | |
| | | | | |
| Percent of Student Population | | | | |
PCSC SCHOOL LEVEL DATA
October 4-8, 2021
| | | | | |
| --- | --- | --- | --- | --- |
| | | | Pike Central Middle School | |
| | | | | |
| Percent of Student Population | | | | |