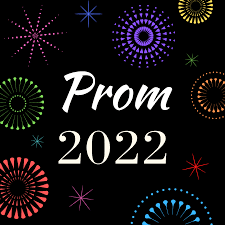 Calling our youngest future Chargers for Roundup! If you have a child you are planning to enroll in PES or WES as a Kindergarten or Preschool student during the 2022-2023 school year, please make your appointment using the info below!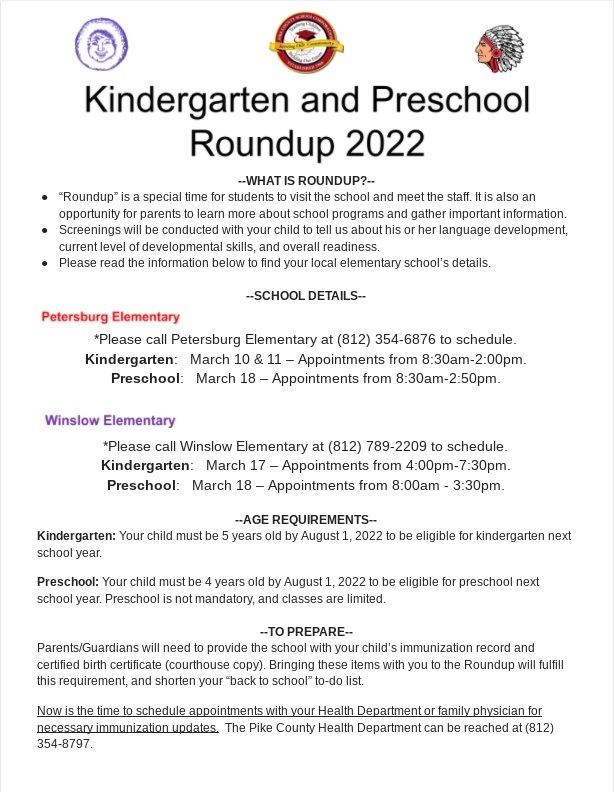 TEACHING POSITION available within our Special Education department for the 2022-2023 school year. The position currently open is in PCHS, but all applicants with K-12 licensure are encouraged to apply! Link to online application:
https://form.jotform.com/201758565079062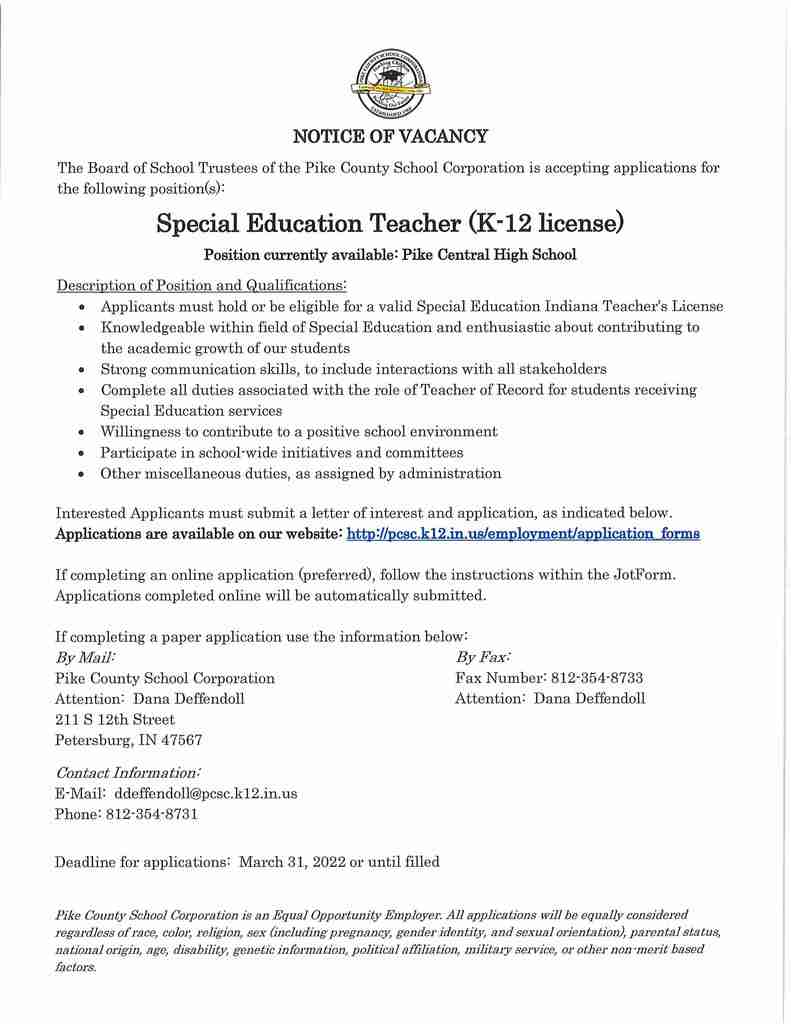 Tuesday, Feb. 8th will be a SNOW DAY, with no work assigned for students. This day will be made up on Thursday, May 26th.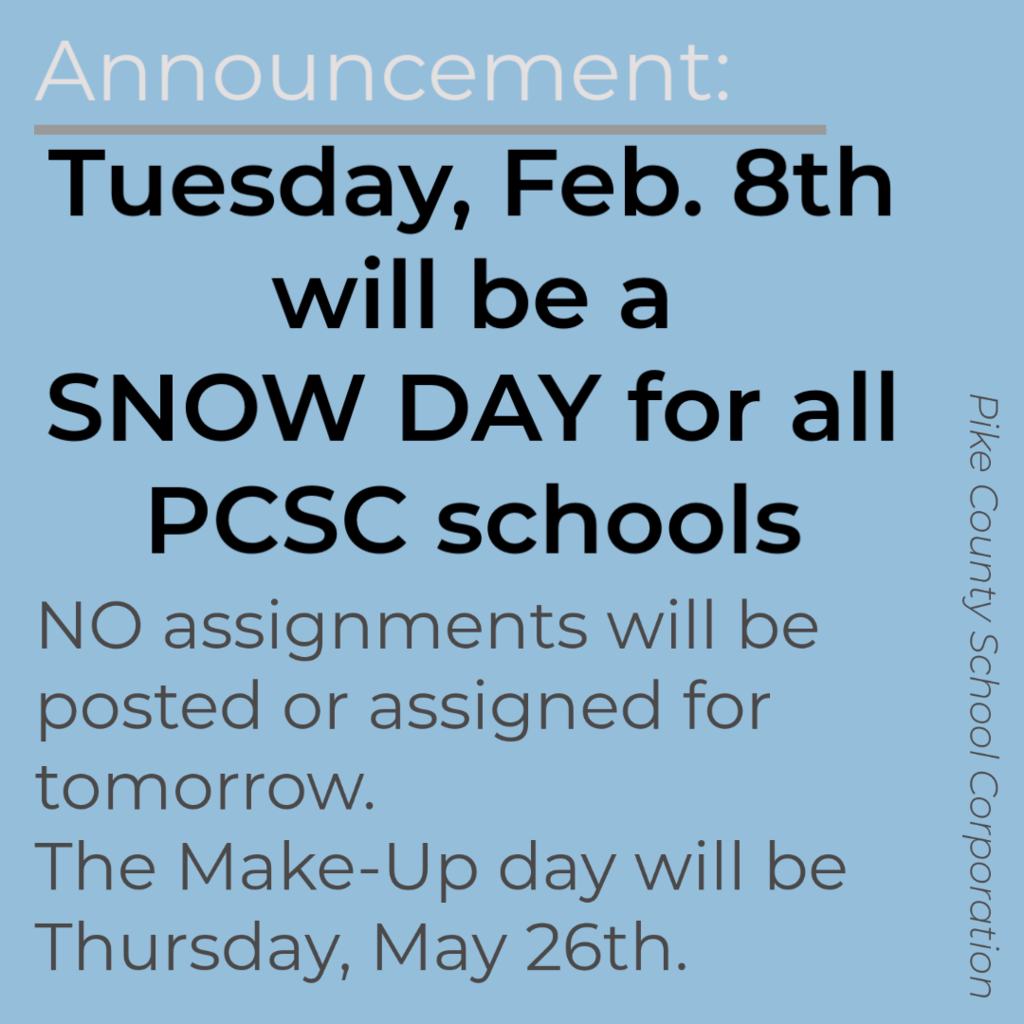 All PCSC schools will be on eLearning Monday, February 7th.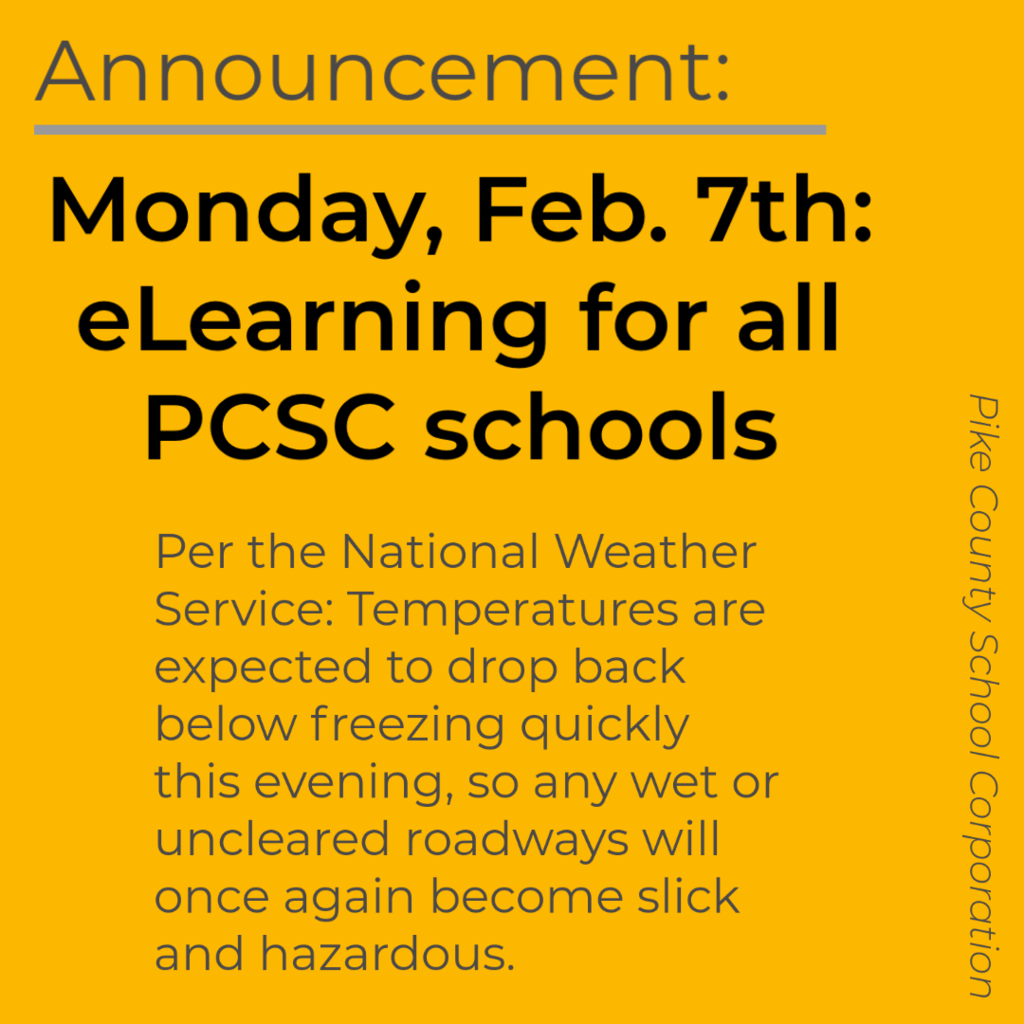 eLearning will continue for all PCSC schools on Friday, February 4, 2022.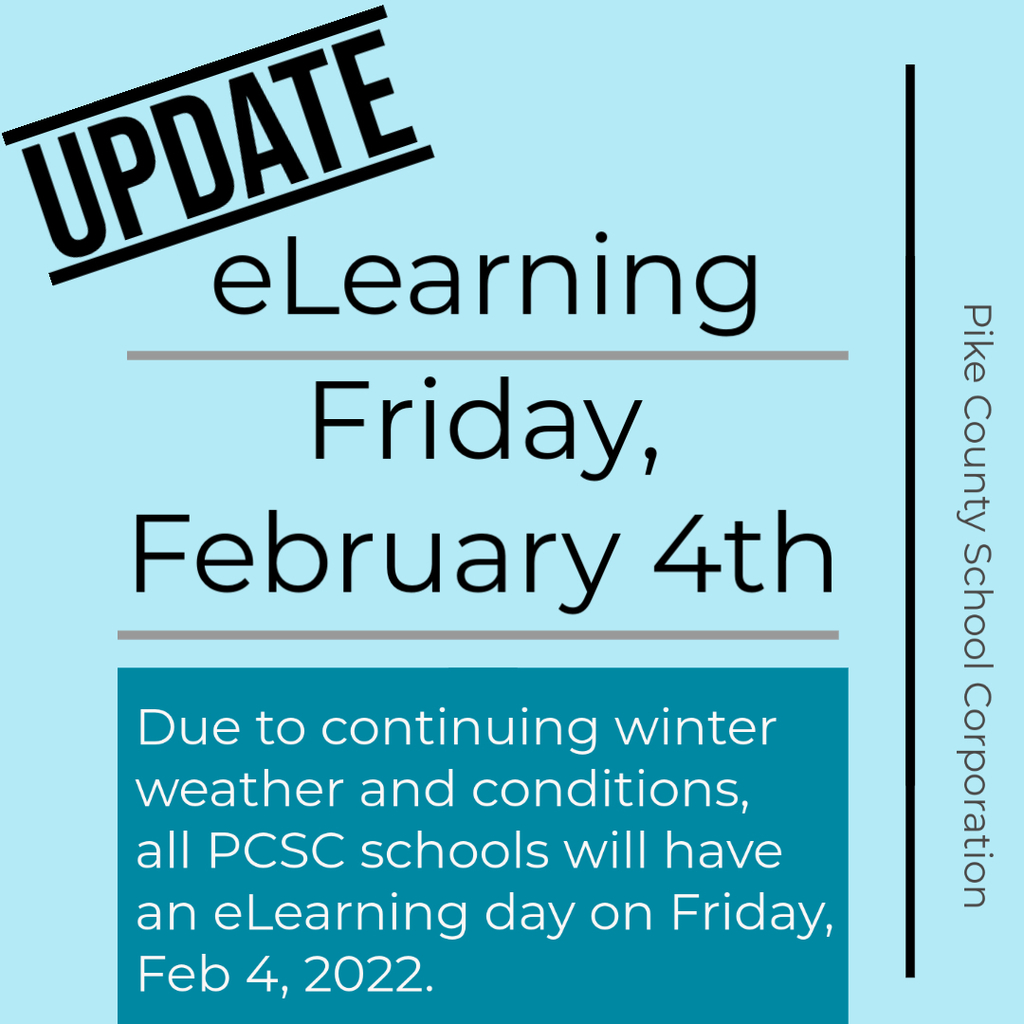 All PCSC schools will operate under eLearning on Thursday, February 3, 2022, due to the likelihood of winter weather during the next 24 hours, including freezing rain, sleet, and snow. *At this time, no decision has been made regarding Friday, Feb 4.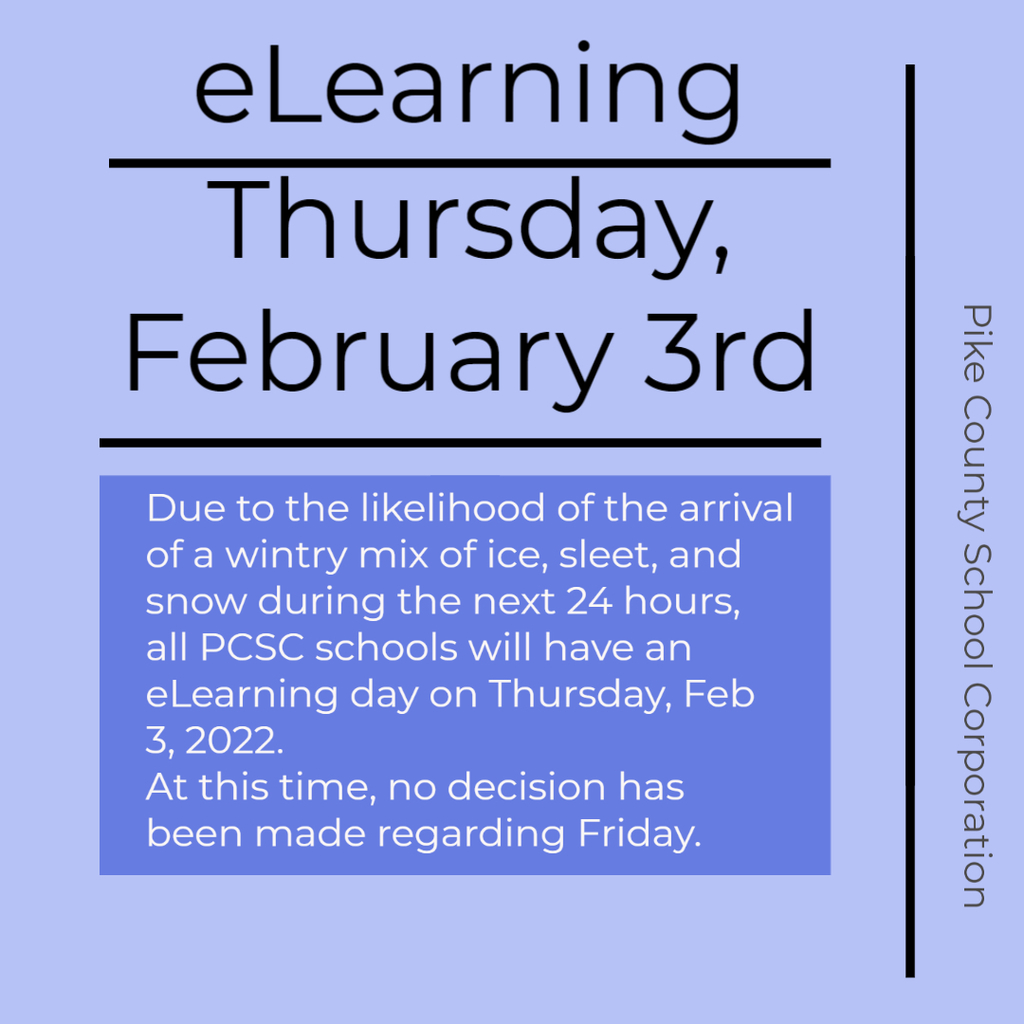 ANNOUNCEMENT: eLearning continued through Thursday 1/20/22 and Friday 1/21/22.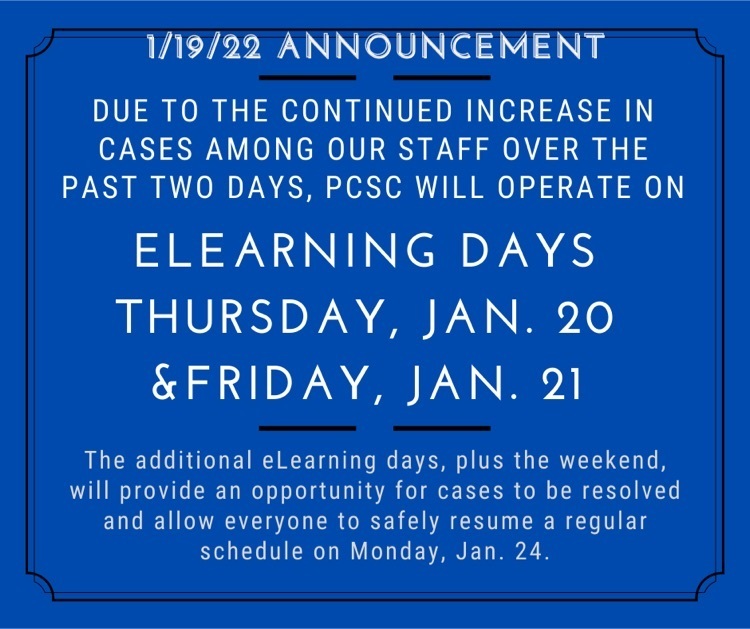 IMPORTANT ANNOUNCEMENT: eLearning January 18-19, 2022.

Calling All Substitutes!

NOW HIRING an Administrative Assistant! See the job posting below or at pcsc.k12.in.us/page/position-vacancies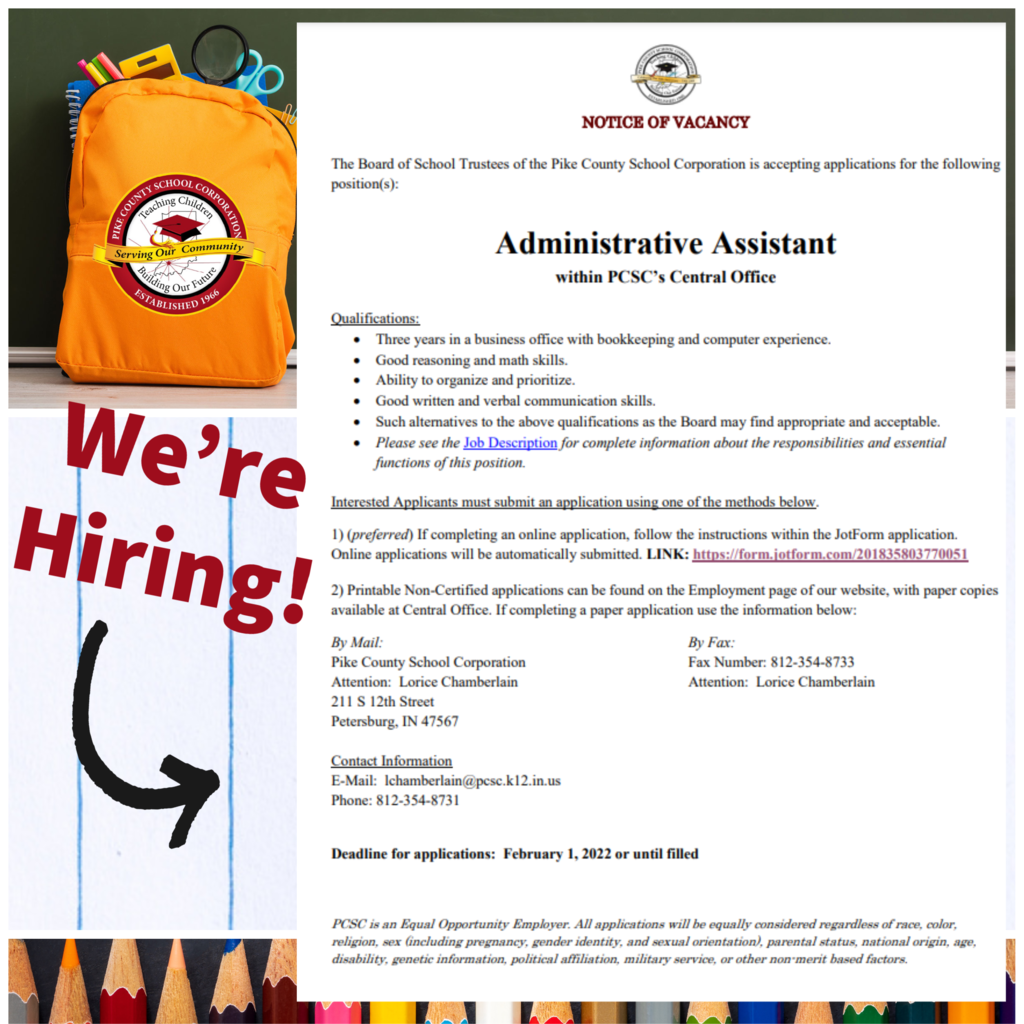 UPDATE: Covid-19 procedure changes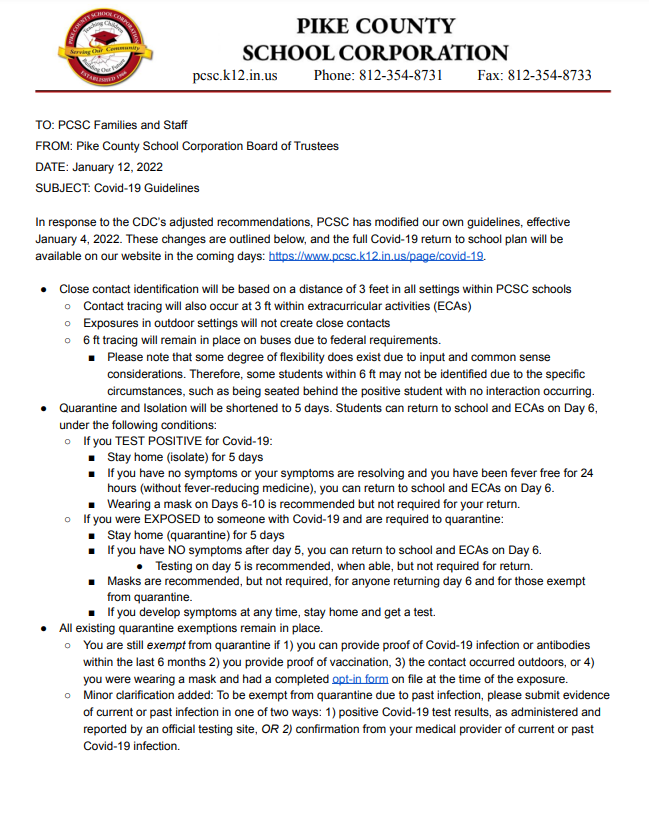 APPLY TODAY if you are interested in joining the PCSC team as a bus driver. Applications available on our website at pcsc.k12.in.us/page/application-forms or directly at
https://form.jotform.com/201835803770051
Call Lorice at 812-354-8731 ext.703 if you have questions.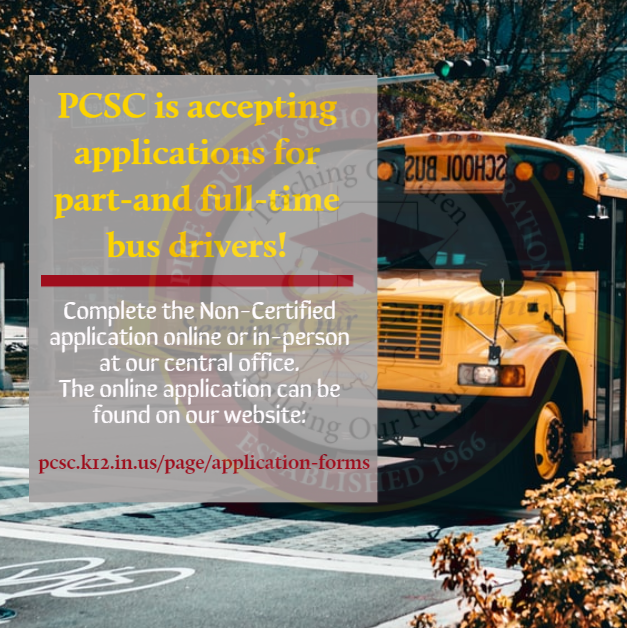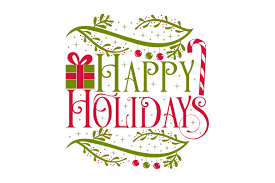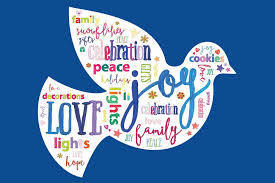 Mr. Kluemper's Agriculture classes enjoyed visiting with Pickle and Jordi (Mr. Kluemper's wife and daughter raise these cattle and Mr. Kluemper brought them here for the day). The students enjoyed learning more about beef cattle in this hands-on experience. What an experience!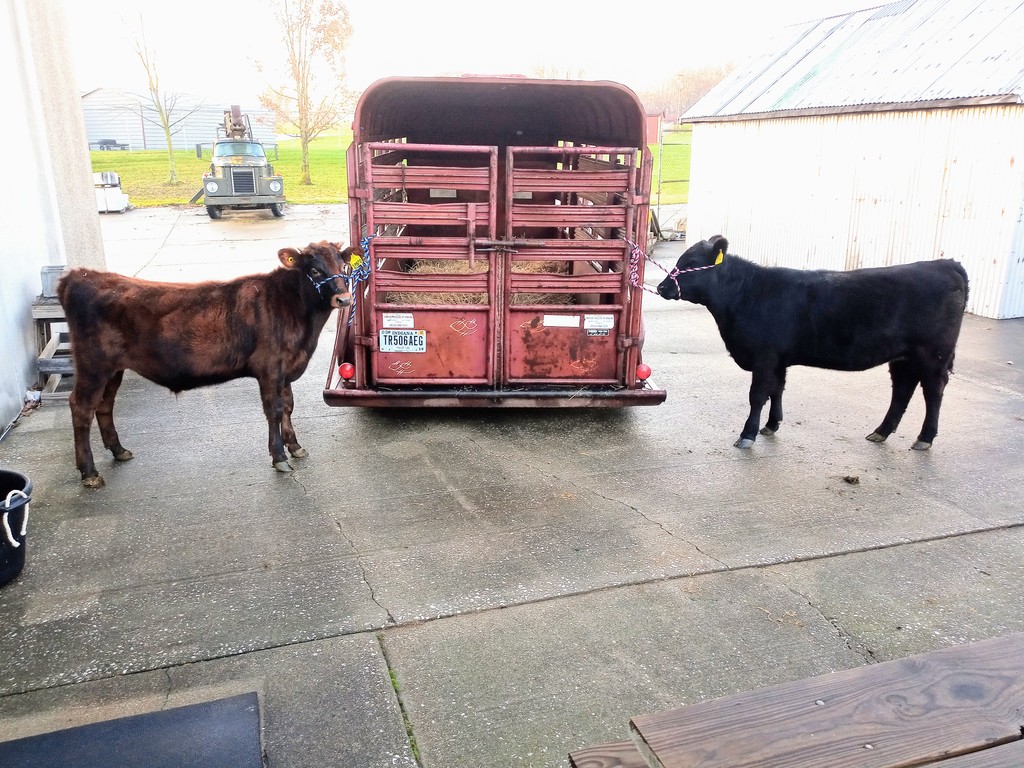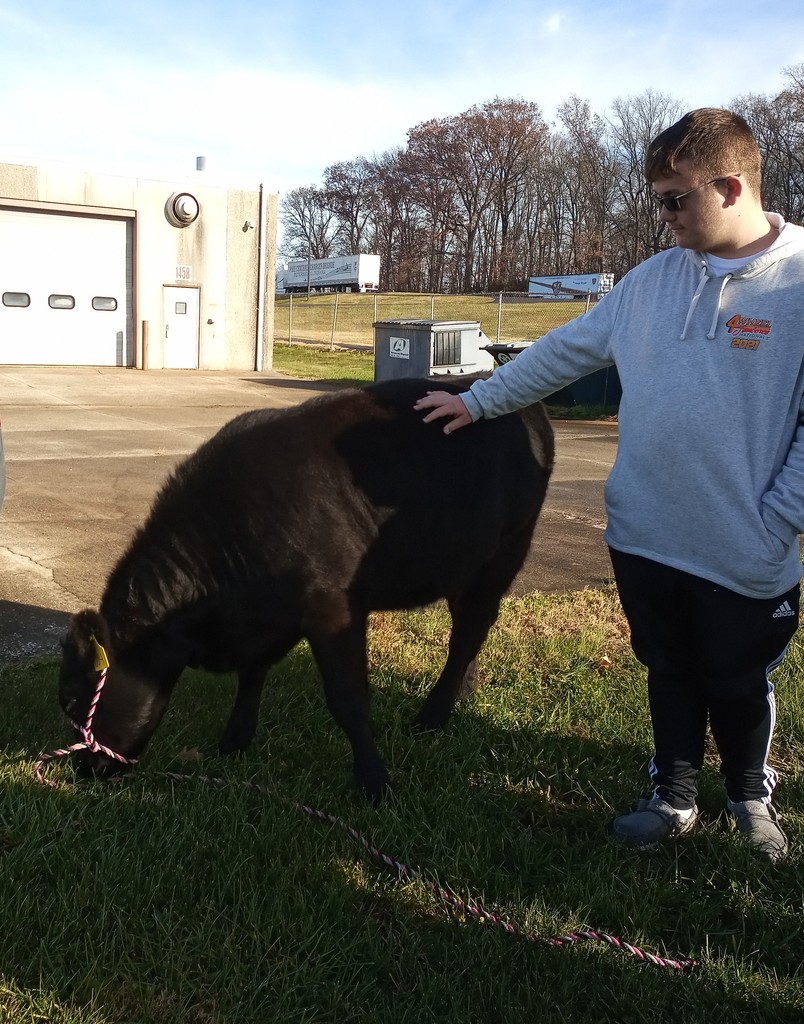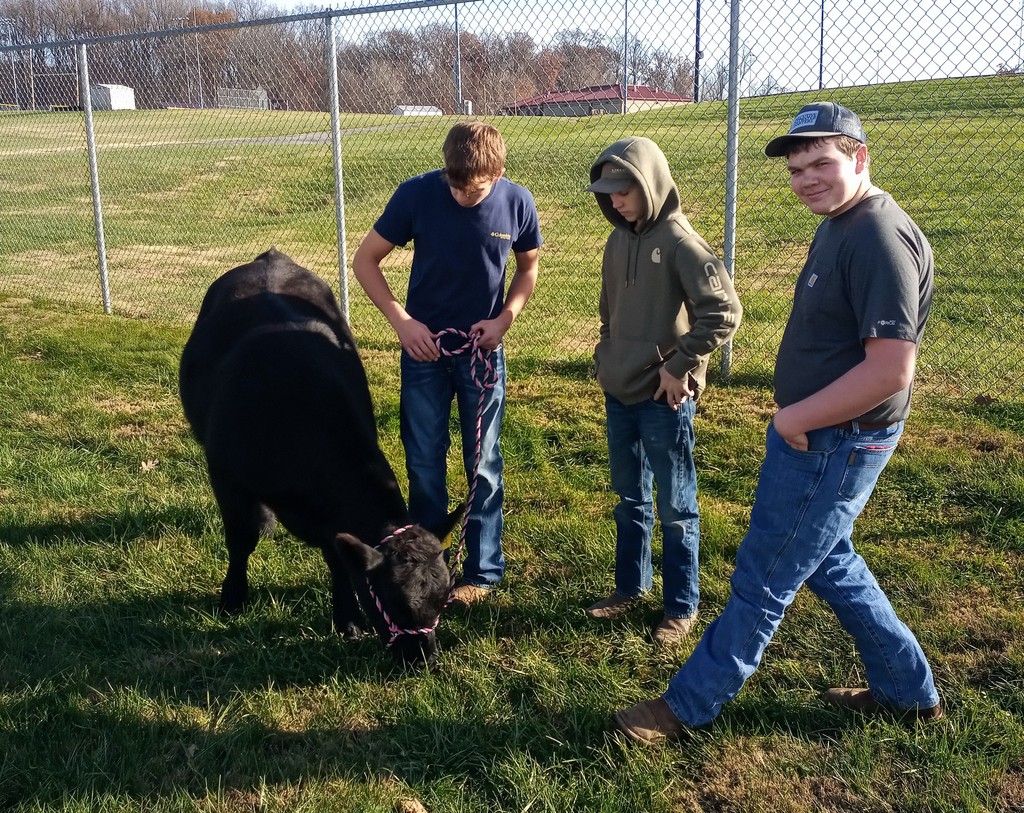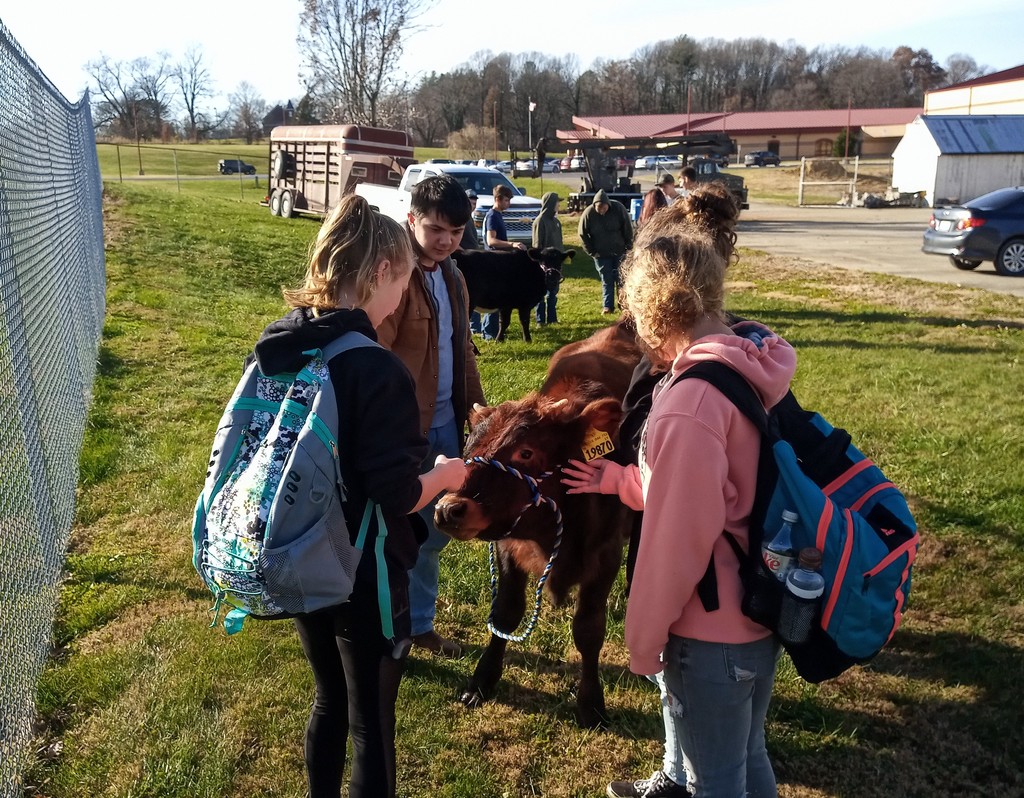 To access online applications and see more job opportunities, visit our website at pcsc.k12.in.us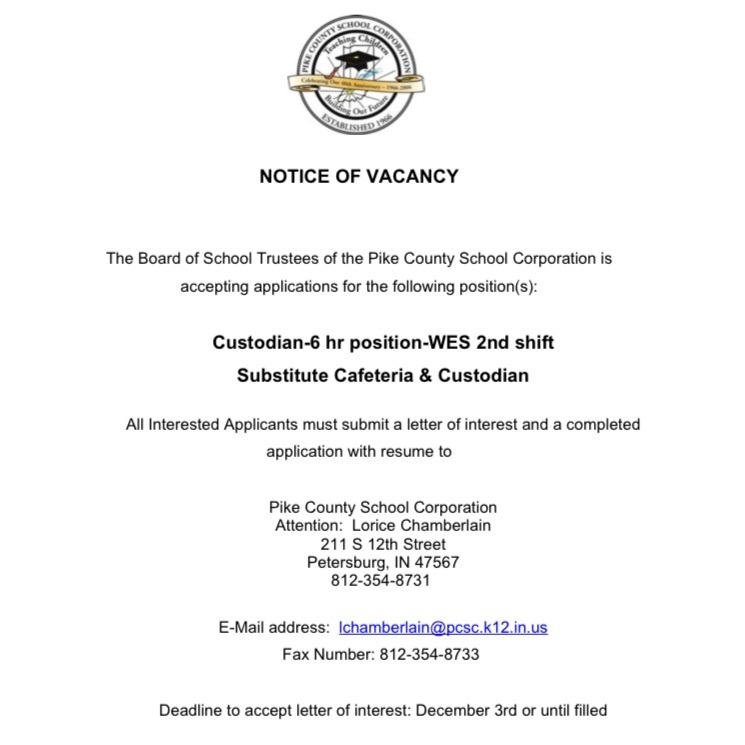 NEW Full-Time job opening: Food Service Director...To apply, visit pcsc.k12.in.us/page/application-forms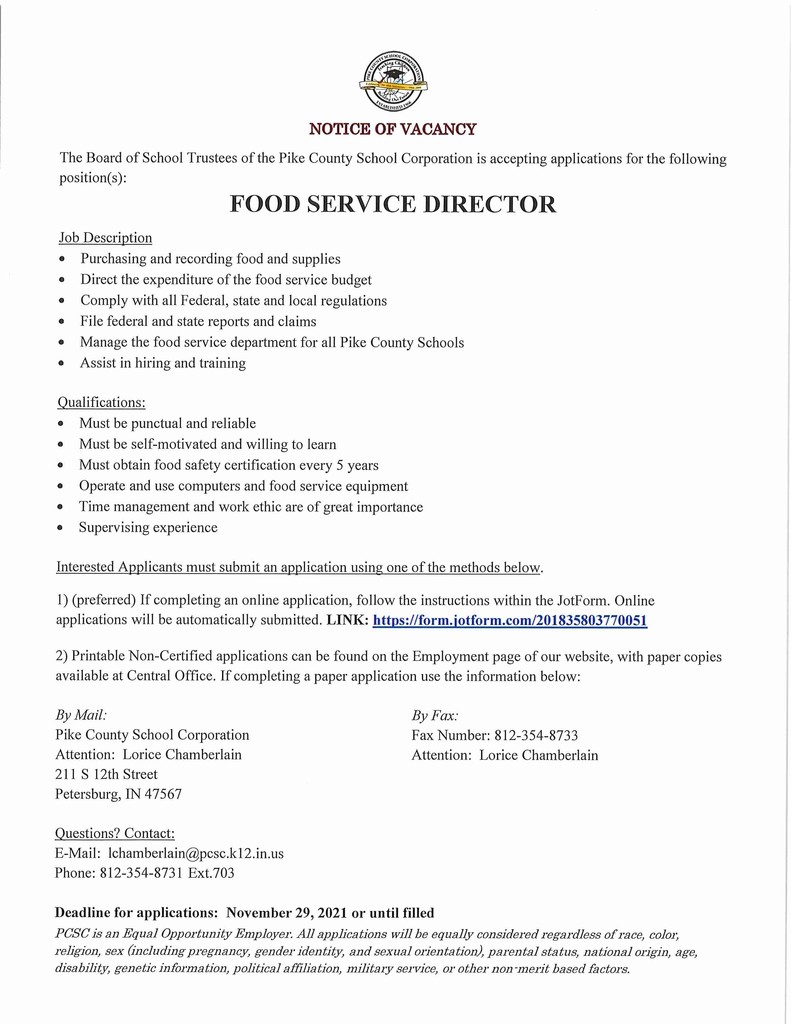 Did you know that our very own Mr. Aaron Meyer, principal at Winslow, is the co-host of the 19Nine podcast? This is a popular podcast that focuses on colloge basketball. Check it out sometime at shorturl.at/rAFKT. Let him know what you think.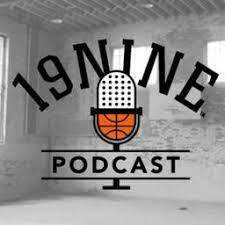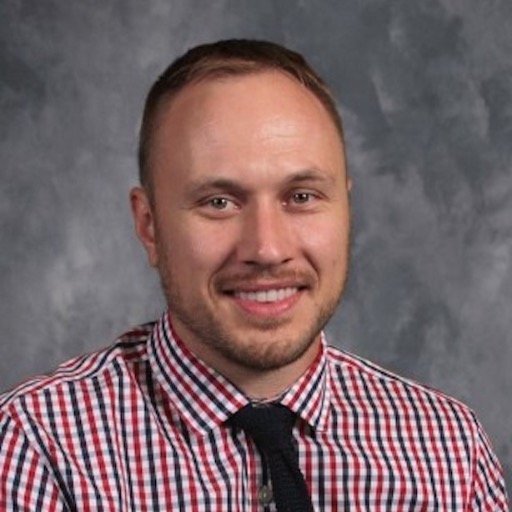 National Honor Society students working hard during the Day of Caring! Thanks. #ChargerPride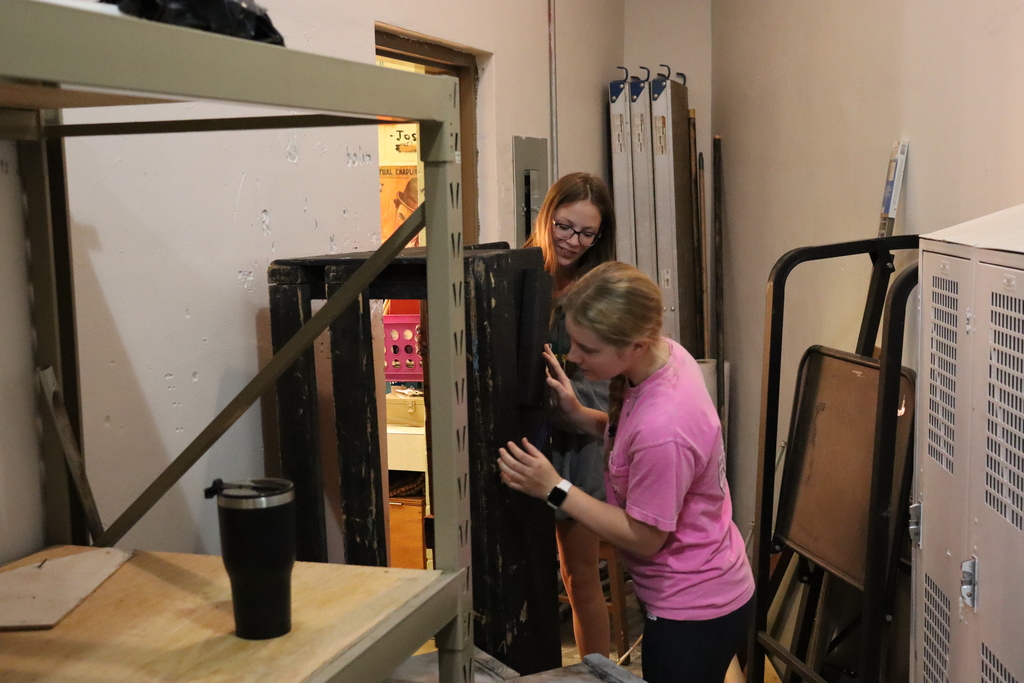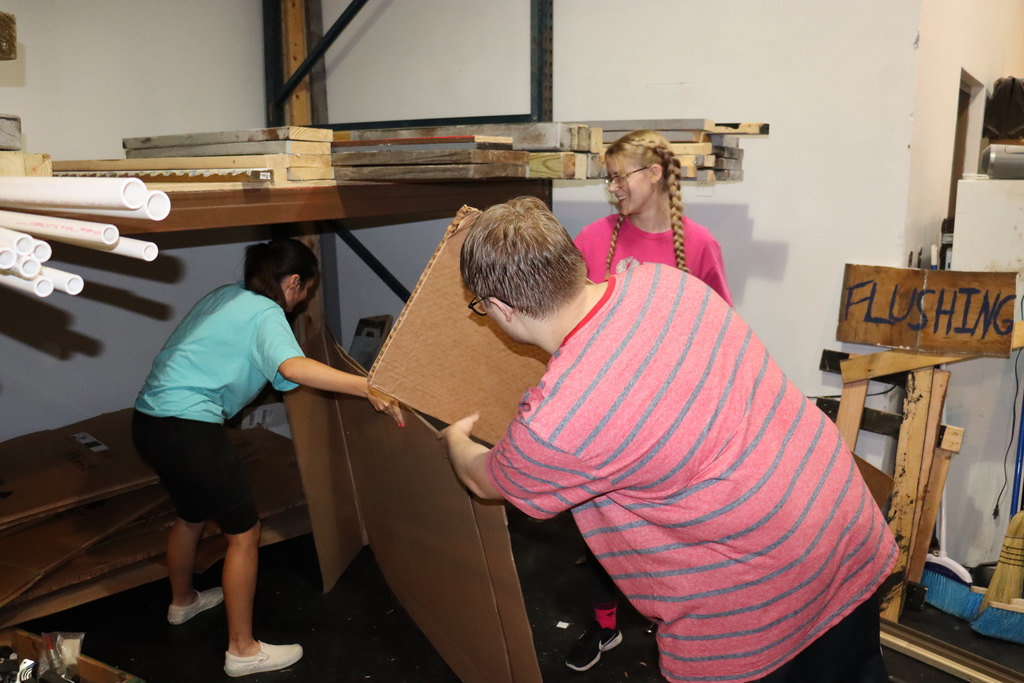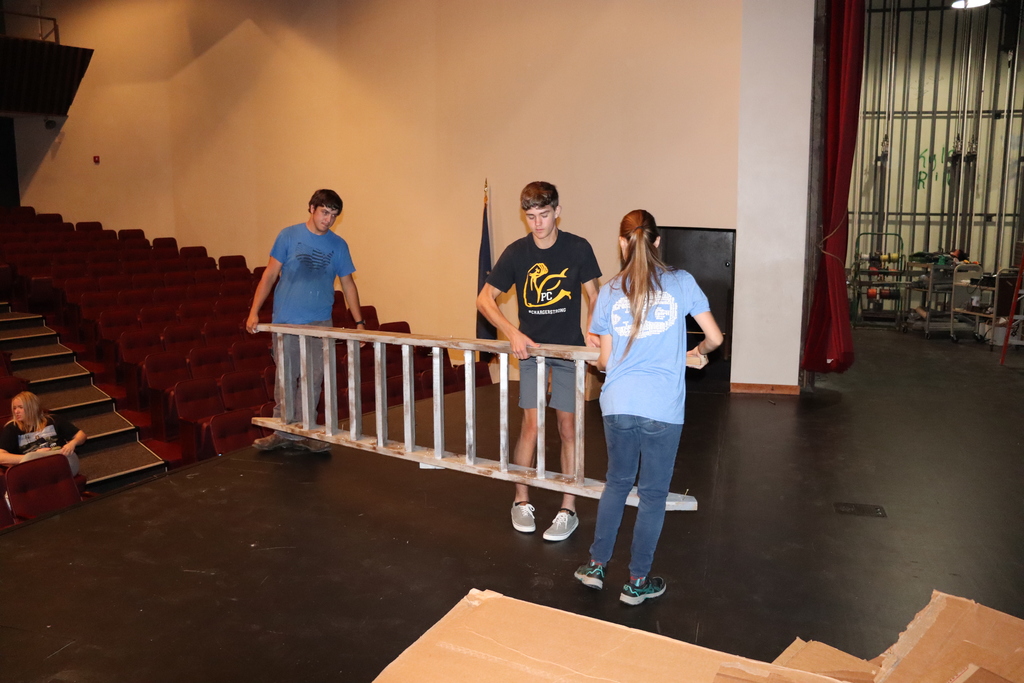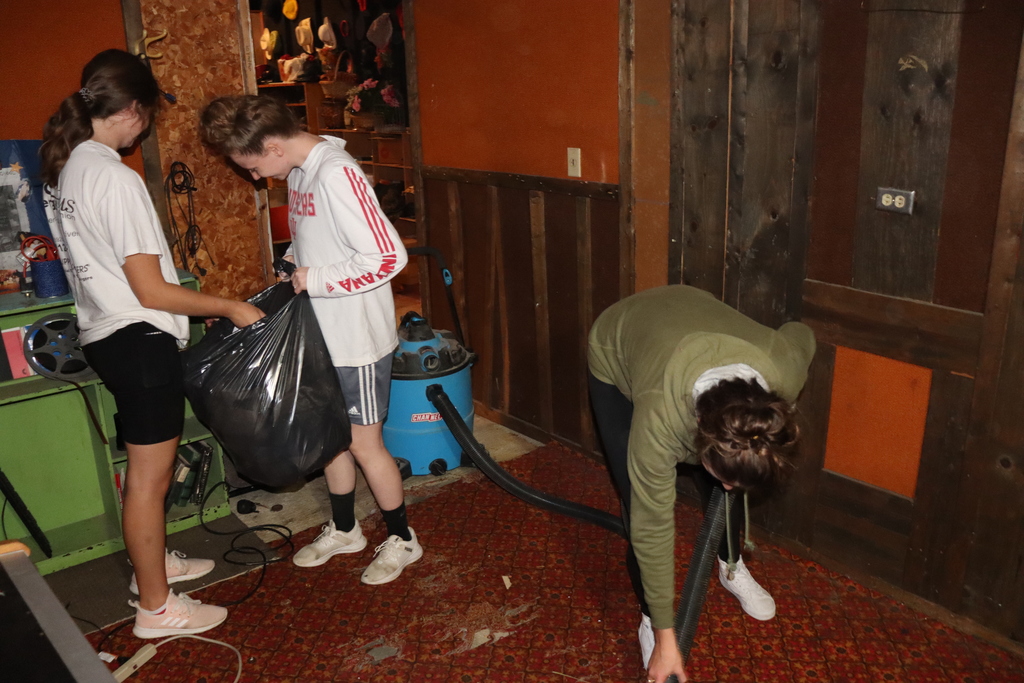 Check out what is going on at the Pike County Public Library!